London has its fair share of bright lights and glamor. But perhaps the British capital is more associated with rainy nights, dark alleys, old houses and abandoned places. Not surprisingly, it's the set of many mystery tales. We've listed five London horror stories that will send a chill down your spine this Halloween. 
4:50 From Paddington
by Agatha Christie
The uncrowned queen of British crime writing Agatha Christie has published more than 70 novels and short stories, including Murder on the Orient Express and The Mousetrap. The Mousetrap has been performed in London's West End since 1952 and was only discontinued in March this year due to the pandemic. In the 1957 novel 4:50 from Paddington, a woman on a tube train witnesses a murder in one of the carriages of a passing train – and only Miss Marple believes her story.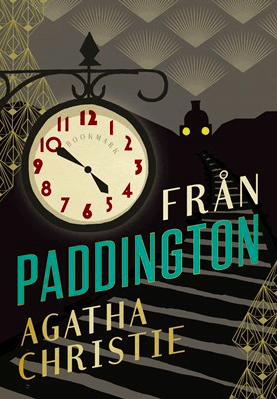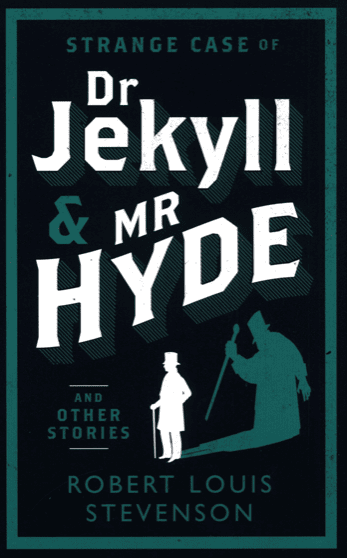 Strange Case of Dr. Jekyll and Mr. Hyde           by Robert Louis Stevenson
Why did Henry Jekyll suddenly want to change his will, leaving his fortune to a man everyone seems to despise and fear? Why does he isolate himself and disappear for weeks on end, and what kind of experiments is he conducting in his laboratory?
Robert Louis Stevenson's classic tale of the good-natured Dr. Jekyll who turns into the monstruous Mr. Hyde at night has fascinated readers since it was published in the late 1880s, and raised questions of the duality of human nature. 
Do you like London horror stories? Would you like to experience this gothic tale on the streets of London? The Strange Case of Dr. Jekyll and Mr. Hyde StoryTour takes you through the area of Temple and Fleet street on a chilling murder mystery that ties reality and fiction together.
The Unpleasantness at the Bellona Club            by Dorothy L. Sayers
General Fentiman is called to the deathbed of his estranged sister, Lady Dormer. The will reveals that he is to inherit most of her fortune – money that his grandsons desperately need. Should the General die first, however, nearly everything will go to Lady Dormer's companion, Ann Dorland. Lady Dormer dies the next morning. The same afternoon, General Fentiman is found dead at the Bellona Club, a London member's club for veterans. How did he die? Who is the man who fled when summoned for questioning? And which one of the heirs is lying? An investigation and a battle for the inheritance begin.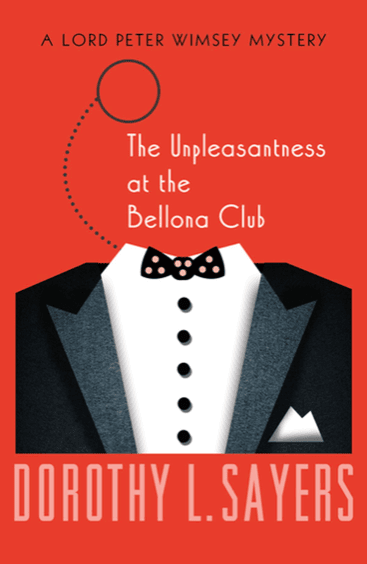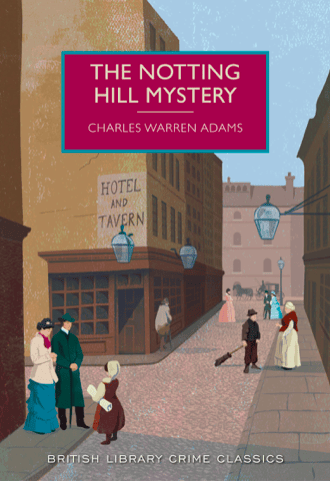 The Notting Hill Mystery
by Charles Warren Adams
Published in 1865, The Notting Hill Mystery is often described as the first modern detective novel. A man is believed to have murdered his wife to claim her life insurance, and insurance investigator Ralph Henderson starts building the case against him.
This sends him into an elaborate plot of kidnapping, poisoning, a rich uncle's will and three murders.
The intriguing tale is narrated by diaries, family letters, chemical analysis reports and interviews with witnesses.
The Second-Last Woman in England
by Maggie Joel
Mrs Harriet Wallis lives a comfortable life in South Kensington in the 1950s. The war is over and her husband, Cecil, runs a successful shipping firm.
But the past is starting to catch up. The shipping firm is being investigated for questionable dealings at the same time as Harriet reencounters a man she did not expect to ever meet again.
On the day of Queen Elizabeth's coronation, Mrs Wallis murders her husband and becomes the second-last woman in England to be sentenced to death by hanging.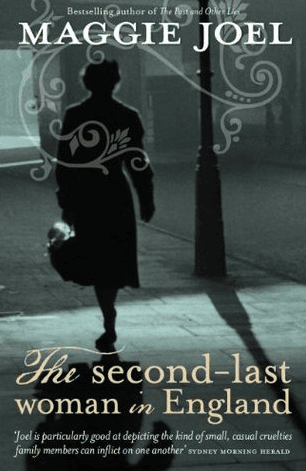 Would you like to experience intriguing horror stories where they take place?
StoryTourist creates self-guided audio tours based on famous works of literature. This fall, we released a Wallander tour of Ystad based on Henning Mankell's short story The Death of the Photographer. In addition to the tour of Strange Case of Dr. Jekyll and Mr. Hyde, we also have a London tour based on Sherlock Holmes. Both a guide and a game, the app-based tours are filled with puzzles and interactions, images and animations that bring the story to life.