Try one of our self-guided audio walking tours based on stories that you know and love – why not solve a crime with Sherlock Holmes in London or explore the deep sea with The Little Mermaid in Copenhagen?
With the StoryTourist app, you can find fun, flexible and affordable options to traditional guided tours. It's easy: just pick a StoryTour in your location, download the StoryTourist mobile app and walk to the starting point of the tour.
Step into a story with us!
What is a storytour and how does it work?
A StoryTour is a location-based, self-guided audio walking tour. Each tour is based on a famous story from history or fiction set in your specific location, such as Dr Jekyll and Mr Hyde in London or The Little Mermaid in Copenhagen.
Walk the same streets as the characters, as you listen to their stories. Every time you reach a new location an exciting interaction, such as a puzzle game, video, or image interaction, will pop up on your screen.
All you need to go on a StoryTour is a smartphone and headphones. Since it is self-guided, you can start, pause and end it whenever it suits you. And once you have purchased a tour, it is yours to keep and use as many times as you wish!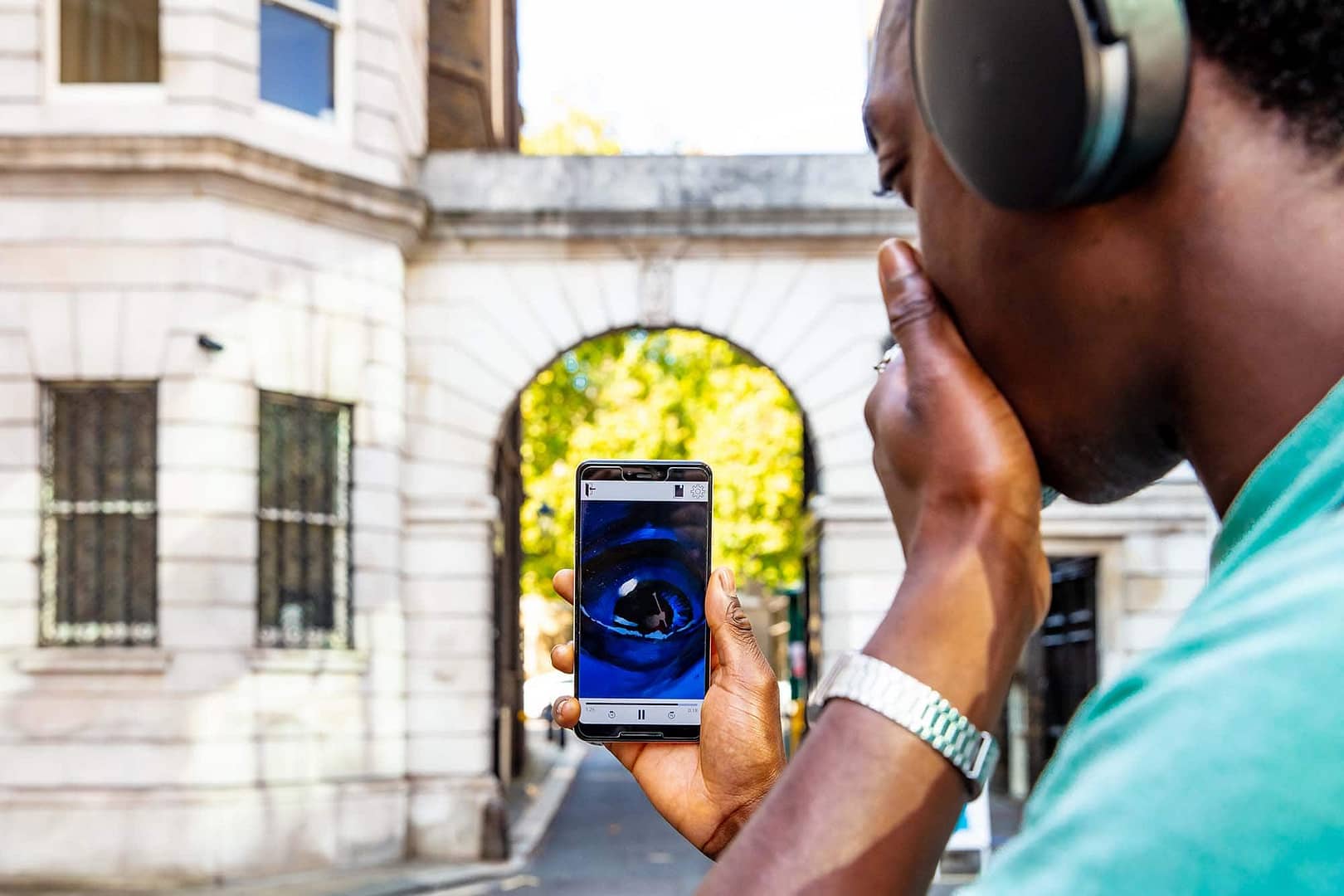 What our customers think:
Interesting when the story comes to life, and I got to see parts of my hometown that I otherwise would not have noticed.
Really great adventure for tourists to get to know London.
A very interesting way to experience Lund.
Nice to stroll around Ystad and at the same time solve a murder.
Our walking tours are perfect for:
There are many reasons to go on a StoryTour:
questions about our self-guided tours?
Curious about how our StoryTours work, how to buy them or what you need to think about before heading out on a StoryTour adventure? Check out our FAQ page for more information, as well as for troubleshooting of the StoryTourist app. If you want to contact us you can send an emal to info@storytourist.com or call us at +46 720427346.