London Sherlock walking tour
We have some exciting news! For our next StoryTour we are taking you to London, on a London Sherlock walking tour to solve a crime with our favourite fictional detective.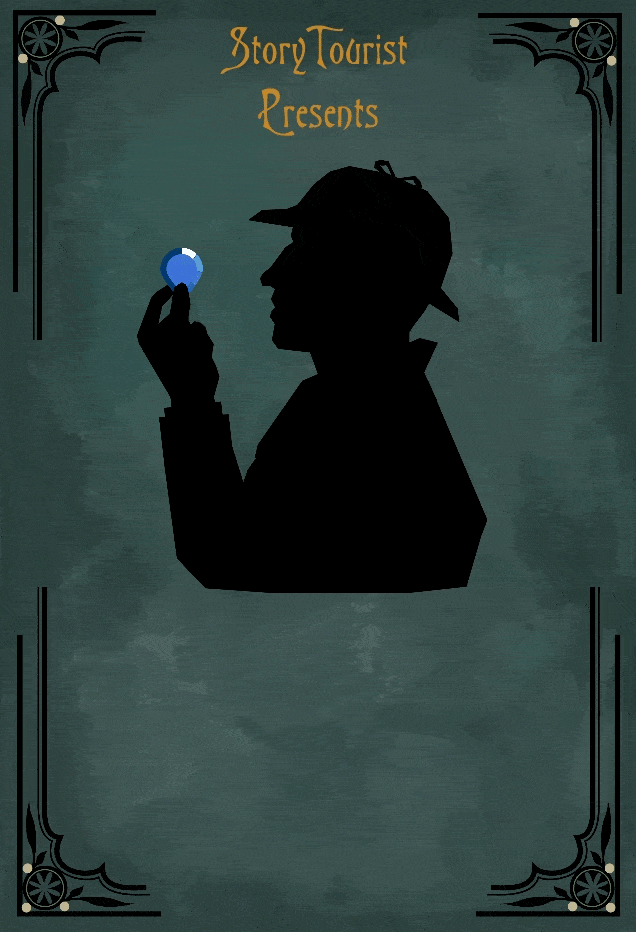 In the early StoryTourist days we created the first version of this London Sherlock walking tour. Now, we are very pleased to announce that it is making a comeback. With an improved functionality, some exciting puzzle-solving, new narration and dazzling illustrations and animations! Our team has worked very hard on it and we are super proud of the result. At this point we are only a few short weeks shy of releasing it to you.
And guess what??
The London Sherlock walking tour will be completely FREE to download during September 2019!
So, what's this tour going to be about, and more importantly – where will it take you?
The Sherlock Holmes walking tour is based on Arthur Conan Doyle's short story "The Adventure of the Blue Carbuncle". Your narrator is Dr John Watson, who will meet you in Hyde Park to present the ultimate detective test to you. Together you will navigate through the streets and alleys of Victorian London, collect clues, use your deduction skills and take part of the story of the Blue Carbuncle.

What is a "blue carbuncle" you may ask?
It's a fair question, Dr Watson didn't know either until he accidentally stumbled upon one when witnessing a curious assault while on his evening stroll. A blue carbuncle is a precious gem, and THIS carbuncle just happens to have quite a dramatic origin story.
With the StoryTourist app, you will be able to experience London through the eyes of Sherlock Holmes and Dr Watson, while proving yourself as an emerging detective. We will take you for an enjoyable walk through central parts of the city, leading the way to the iconic Baker Street. You will step into the story of one of the most famous detectives in the world, in the actual spots where the action takes place.
Sherlock Holmes managed to solve this case – now, will you?