Hello Stockholm – we are coming for you!
After a Little Mermaid walking tour in Copenhagen and a Sherlock Holmes tour in London, we're returning home to Sweden for our next release – which we teased on social media earlier today by posting this pic: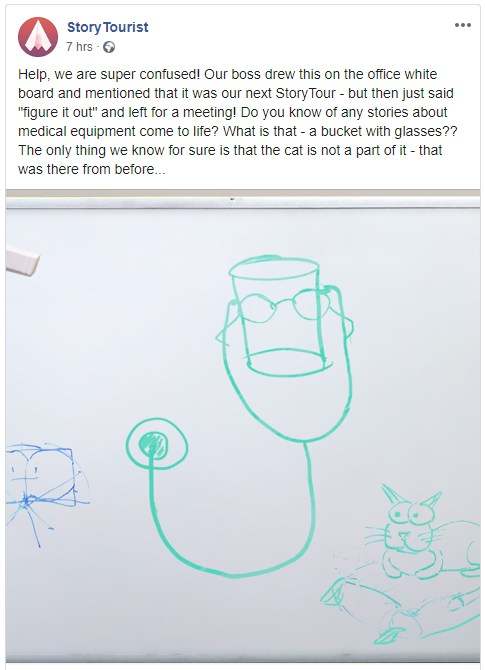 This riddle might be a hard one for non-Swedes to solve – but some of our followers managed to guess it: our next tour will be called "StoryTourist: Doktor Glas" and is based on Hjalmar Söderbergs novel from 1905.
The tour will be available in Swedish only and will trace Doktor Glas' footsteps around Stockholm during one fateful, very hot summer around the turn of the century.
The Doktor Glas tour will be released for iPhone and Android in October and as per usual: it will be completely free to download and use during the release period!
So, why Doktor Glas?
Well, Hjalmar Söderberg was one of the most notable writers in Sweden during the 1900's, and his novels, short stories and plays still engage and inspire many readers more than a hundred years later. Söderberg was also known for his detailed depictions of Stockholm – something we hope will be very clear in our Doktor Glas tour. We will invite you to travel back in time, for an experience of Stockholm when it wasn't crowded by cars, but by horse-drawn trolleys, women in big hats and men dressed in suits with matching waistcoats.
Here is a small sample of what will be found in the app:
The Doktor Glas tour will start close to Klara Kyrka on Norrmalm, by the building where Hjalmar Söderberg imagined that Doktor Glas lived, and then take you to Helgeandsholmen, Gamla stan, Skeppsbron and Kungsträdgården.
While our previous tours have plenty of puzzle elements, this tour will be different. This time we are using old images and custom-made animations to make it possible for you to compare present day Stockholm to the past, and to visualize what's going on in Doktor Glas' mind – as he is making some life-altering decisions. 
We hope you will join us for a walk in Stockholm this late fall!