Become a storytour creator
Hello,
We are glad to hear that you are curious about creating StoryTours with us!
On this page, you will be able to read more about what it means to become a freelance writer for StoryTourist, and how we select the creators we would like to work with.
Scoll down for more information!
About the selection process
Start by registering your email address below.
We will reach out to you via email with more information about what the StoryTour Creator assignment entails and a link to a form where you can tell us about who you are and your previous writing experience. If we decide to start collaborating, we will make sure that you receive training in how to write for an audio walking tour game app such as ours. We would love to do long term collaborations, where we create more than one StoryTour together.
StoryTourist is a Swedish tech startup with a team of six people, who creates self-guided, gamified audio walking tours, based on stories from fiction or the real world.
When you use the StoryTourist app, you can step into a story and experience it in the real world locations where it takes place. Our tour games are sold to tourists and locals via the StoryTourist app, our website and through a number of selected resellers, such as Get Your Guide and Tripadvisor.
Enjoy an exciting story and explore new locations in a flexible and independent way, all at the same time. We make city exploration extra fun!
We use soundscapes, voice actors, photographs, animation and gamification to create an interactive experience. With StoryTourist, you can help Sherlock Holmes catch a jewel thief in London, you can assist detective Wallander with the investigation of a murder case in Ystad, or join a ghost in a search for the truth as she tries to figure out why three women were accused of witchcraft in Visby during the 1700's.
You can read press clippings about a few of our tours here.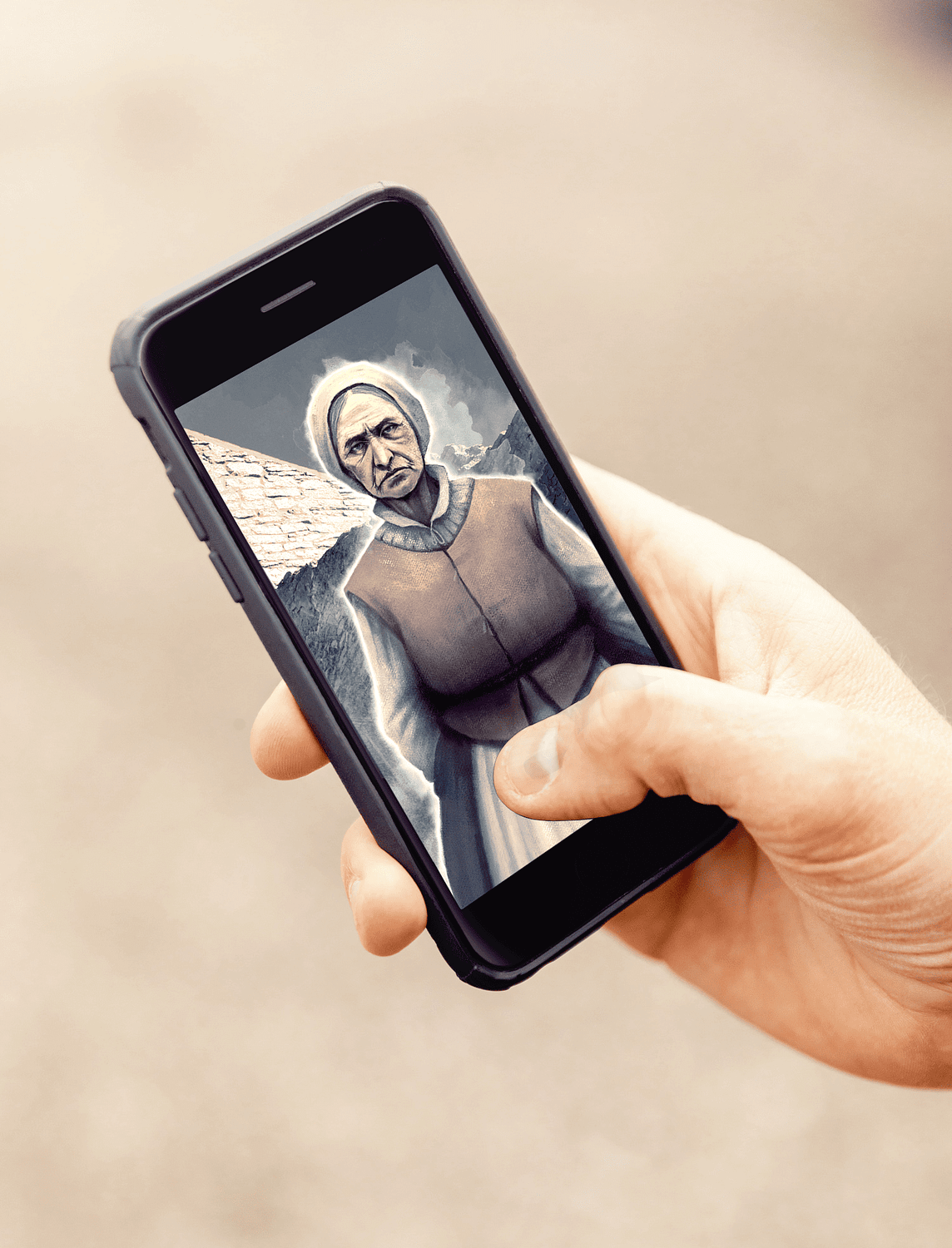 When we first started StoryTourist, we mainly worked with adaptations of fictional stories – such as The Little Mermaid, Strange Case of Dr Jekyll and Mr Hyde and Sherlock Holmes. In 2022 we started our first collaborations with freelance writers, and decided to focus on developing audio tour games based on stories from the real world. You can read more about those writers here. 
If you are an accomplished storyteller, with a special interest in historical and contemporary events, this could be the assignment for you! We will focus mainly on stories originating in Scandinavia this coming year, but non-Scandinavian residents are encouraged to sign up for future projects as well. 
All freelance writers who create a StoryTour with us are compensated with 20% of the NET sales of every sold tour they have co-created.
A StoryTour is essentially a mobile game, with game programming (as each StoryTour contains 8-12 game elements), graphics, illustrations, music, voice over and sound editing. StoryTourist is not a subscription service where  compensation is calculated based on the amount of streams compared to other content. Instead, we sell our StoryTours as separate products, where the contract with each freelancer is tied to the sales of that freelancer's StoryTour(s). 
Remember to check your email and to confirm your email address once your registration has been sent in! Sometimes we get stuck in the spam folder.
For any questions, please reach out to maria.lundin[at]storytourist.com