The Little Mermaid is perhaps H. C. Andersen's most famous literary piece, but he also wrote many Christmas tales. Here's four H. C. Andersen Christmas tales, for both young and old, to read during the holidays.
The Snow Man
A new-built snow man, who's not seen much in life, stands in the garden and longs for the warm stove inside the house.
For a few days he reflects on the sun and the moon, the passers-by and the family in the house, in conversations with the servant's dog, confined to his kennel.
At last, he realised what a change in weather means for his future existence, and as he melts, it becomes clear why he longed for the stove.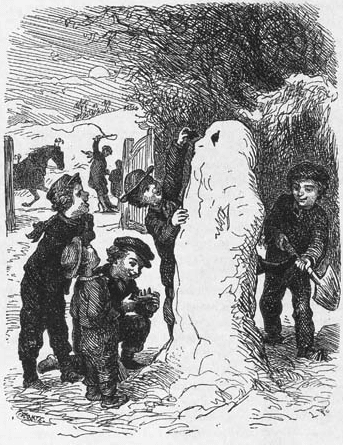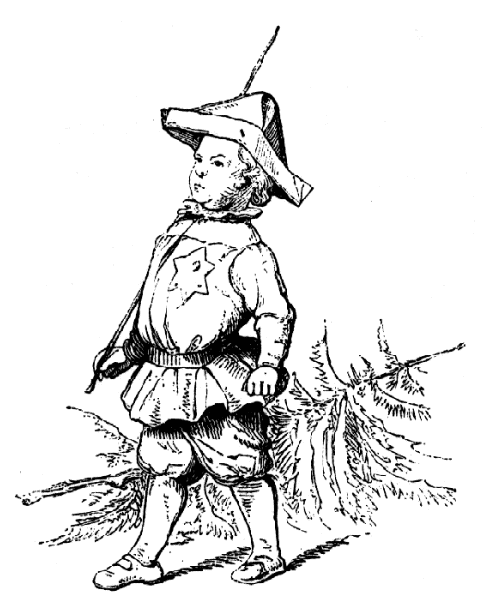 The Fir-Tree
A little fir tree stands in the forest among taller trees and pines. It's in a hurry to grow up. It wants to become timber, to see the world beyond the forest. Or even better, to become a Christmas tree, beautifully decorated and placed in a warm home. That's the beginning of the rather dark 1845 Christmas tale of a little fir-tree who's eager to grow up.
The Snow Queen
The Snow Queen is the 1844 H. C. Andersen fairy tale that inspired many movies, including the Disney movies Frozen and Frozen II. However the plot in the movies have been significantly changed.
In the original tale, the Snow Queen kidnaps the small boy Kaj, and his friend Gerda must defeat her to bring Kaj back.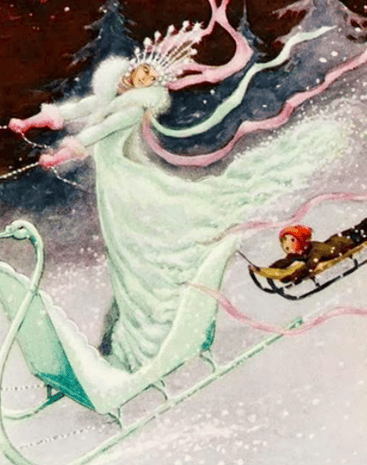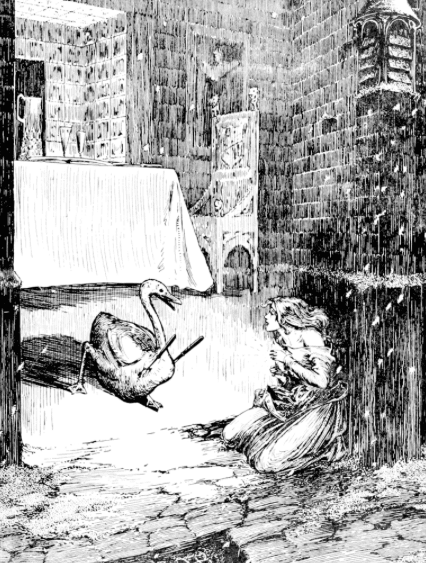 The Little Match Girl
A heart-rending story of a poor girl selling matches on New Year's Eve.
Unable to sell any matches, she's hungry, cold and lonely. As she lights the matches one by one to keep warm, pleasant visions of a roasted goose on the dinner table, a beautiful Christmas tree and her beloved grandmother appear in front of her.
What is real and what is an illusion?
Would you like to read them all?
Many of H. C. Andersen's Christmas tales have been collected in anthologies – A Christmas Greeting and Hans Andersen's Christmas tales are two of them.
Christmas in Copenhagen?
If you're in Copenhagen and would like to step into one of H. C. Andersen's most famous stories – download the StoryTourist app and experience the self-guided audio tour The Little Mermaid. The tour takes you from Kongens Nytorv, and the theatre where H. C. Andersen worked as a teenager, via Nyhavn and out to Langelinie – where the Little Mermaid sits on a rock looking out over the ocean. You'll experience some of the most famous sights in Copenhagen and solve puzzles which unlock parts of the story.