The Little Mermaid tour of Copenhagen
Today is the day when the StoryTourist app goes live with our Mermaid tour of Copenhagen!
And guess what?? For a limited time, the app will be 100% free to download and use, with no in-app purchases necessary! Click here to get it!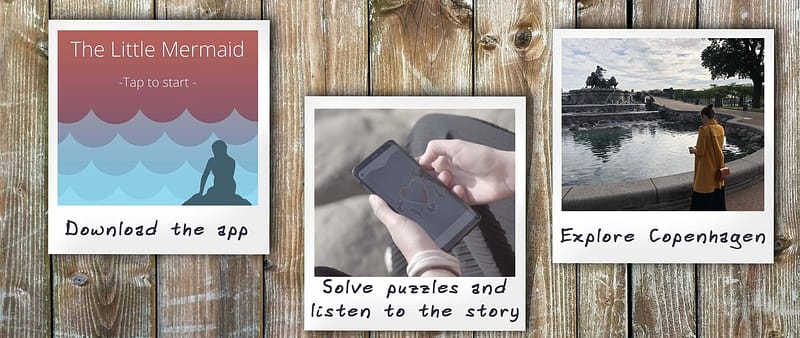 So, what is this walking tour about?
Well, most of us have heard the tale of The Little Mermaid when we were young. It is a story of longing, heartache, magic and of course; mermaids. Danish author Hans Christian Andersen wrote the world-famous fairy tale in 1837, while he was residing in the Copenhagen neighbourhood of Nyhavn.
This StoryTour will take you from Kongens Nytorv, and the theatre where HC Andersen worked as a teenager, via Nyhavn and out to Langelinie – where the Little Mermaid sits on a rock looking out over the ocean.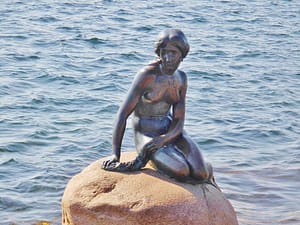 Through the StoryTourist app you will be able to step inside the story, and you will experience the tale of The Little Mermaid as a StoryKeeper recruit. Frederik, a Danish StoryKeeper eager to share this adventure with you, will guide you from beginning to end. Together you will explore some of the most famous sights in Copenhagen, solve puzzles which will unlock parts of the story, and immerse yourselves with interactive elements that will add something extra to this digitally guided walking tour.
The tour will be free to download until the end of September 2019, and it is available for both Android and iPhone. You can read more about the tour here, with a map and information about the duration and length of the tour. 
Come step inside the story with StoryTourist!