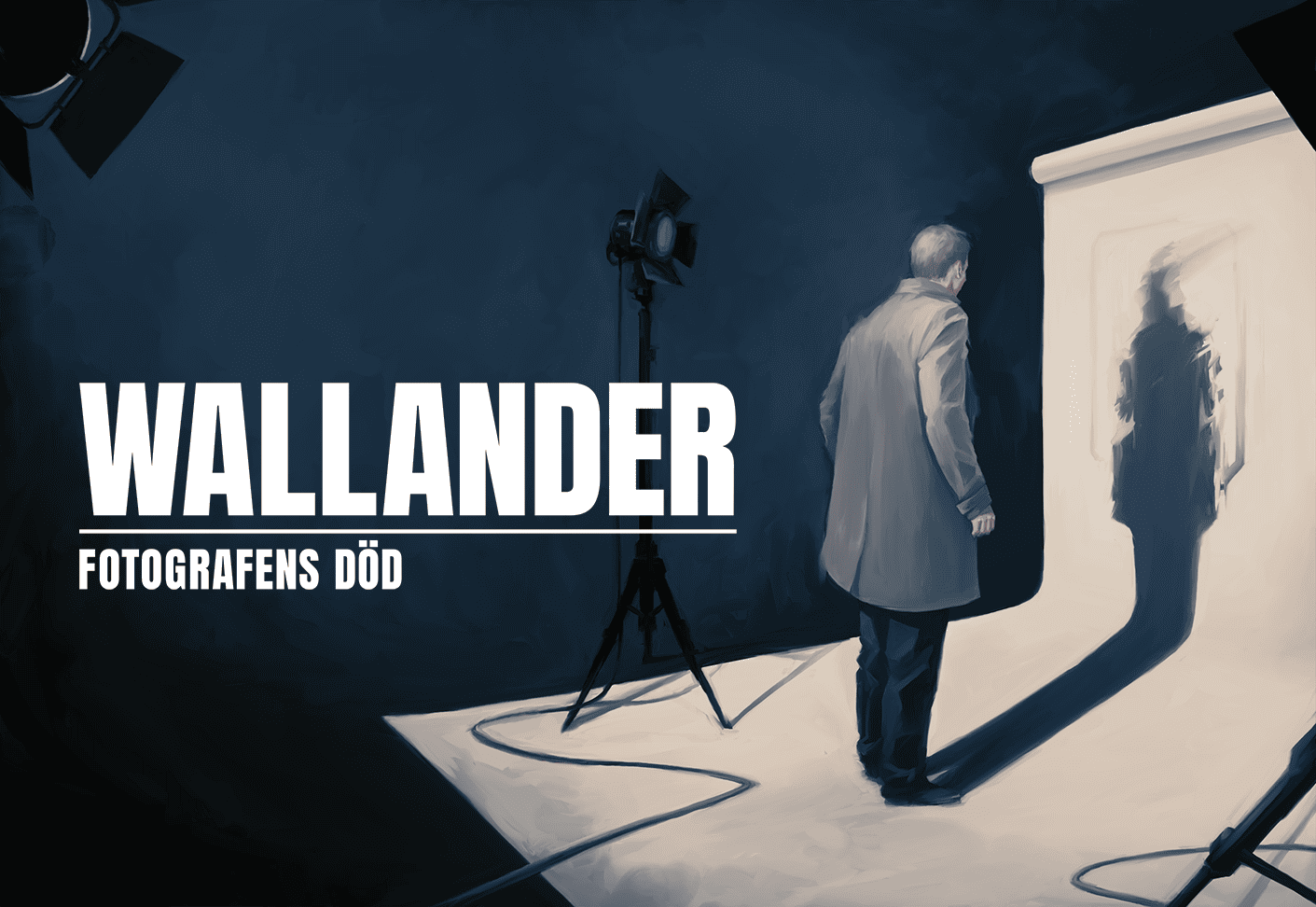 Interaktiv Wallander-stadsvandring i Ystad där du löser fallet
Henning Mankells böcker om Wallander har satt Ystad på världskartan. Den här veckan lanserar
StoryTourist en upplevelse som ger dig möjlighet att utforska staden genom deckarnovellen
Fotografens död. "I år väljer många att turista inom Sveriges gränser. Till vårt uppmärksammade
bibliotek med app-baserade stadsvandringar lägger vi nu en Wallander-tur genom Ystad", säger
Johanna Forsman, StoryTourists VD och medgrundare.
Det är en kulen vårmorgon i Ystad 1988. Poliskommissarie Kurt Wallander äter frukost på Fridolfs när
hans kollega Martinsson anländer till konditoriet. En lokal fotograf har hittats brutalt mördad i sin
studio. Omständigheterna kring mordet är märkliga och än underligare blir det när Wallander hittar
ett fotoalbum på mordplatsen – ett album som innehåller en groteskt förvriden bild av honom själv.
Stadsvandringen är baserad på Henning Mankells Wallander-novell Fotografens död och upplevs
genom den GPS-baserade appen StoryTourist. Under turen lyssnar du på berättelsen och utforskar
Ystad genom att besöka platserna där historien utspelar sig. Du kartlägger hur gärningspersonen rört
sig genom staden, letar ledtrådar i din omgivning och samlar bevismaterial – tills det står klart vem
som utfört dådet. Din guide, och deckarhistoriens berättarröst, är skådespelaren Fredrik Gunnarsson
– känd från filmerna som Wallanders kollega Johan Svartman.
"Vi har skapat interaktiva upplevelser på flera platser i Ystad, där verklighet och berättelse knyts
samman genom ljud, bild, pussel och animationer", berättar Johanna Forsman.
Bland StoryTourists stadsvandringar finns sedan tidigare en Stockholms-tur baserad på Doktor Glas
och en Lilla Sjöjungfrun-tur som går genom H C Andersens Köpenhamn. Den som befinner sig i
London kan välja mellan en rafflande upplevelse baserad på Strange Case of Dr. Jekyll and Mr. Hyde
och en klurig mordgåta från Sherlock Holmes-novellen The Adventure of the Blue Carbuncle.
"StoryTourist har under de senaste åren uppmärksammats internationellt för app-turerna. Det
bekräftar vår tes att det behövs fler alternativ inom den upplevelsebaserade turismen. När de flesta
utlandsresor i år ställdes in valde många att uppleva sin hemstad på nya sätt", säger Forsman.
Wallander: Fotografens död släpps i StoryTourist-appen för iPhone och Android den 27 oktober.
Genom ett unikt avtal med Leopard förlag har StoryTourist skaffat rättigheterna till att skapa digitala
upplevelser baserade på Henning Mankells böcker om Wallander. Turen marknadsförs i samarbete
med Ystad Kommun. För mer information om StoryTourist och Wallander-turen, besök
www.storytourist.com. 
För presskit, mejla PR- och marknadsföringsansvarig Maria Lundin: maria.lundin@storytourist.com