The award-winning StoryTourist app combines great audio storytelling with patent pending navigation technology and gamification. The result is a brand-new, self-guided experience where history and fiction come to life in the world around you.
At StoryTourist, we want to turn the world into a playground for the imagination.
Our team of storytellers, game developers, artists and marketing professionals partner with independent creators and great brands to create amazing immersive experiences based on books, films and historical events.
A StoryTour is an accessible, fun and affordable way for both locals and tourist to discover of the world around us. We aim to tie reality and story together, to create an immersive experience unlike any other.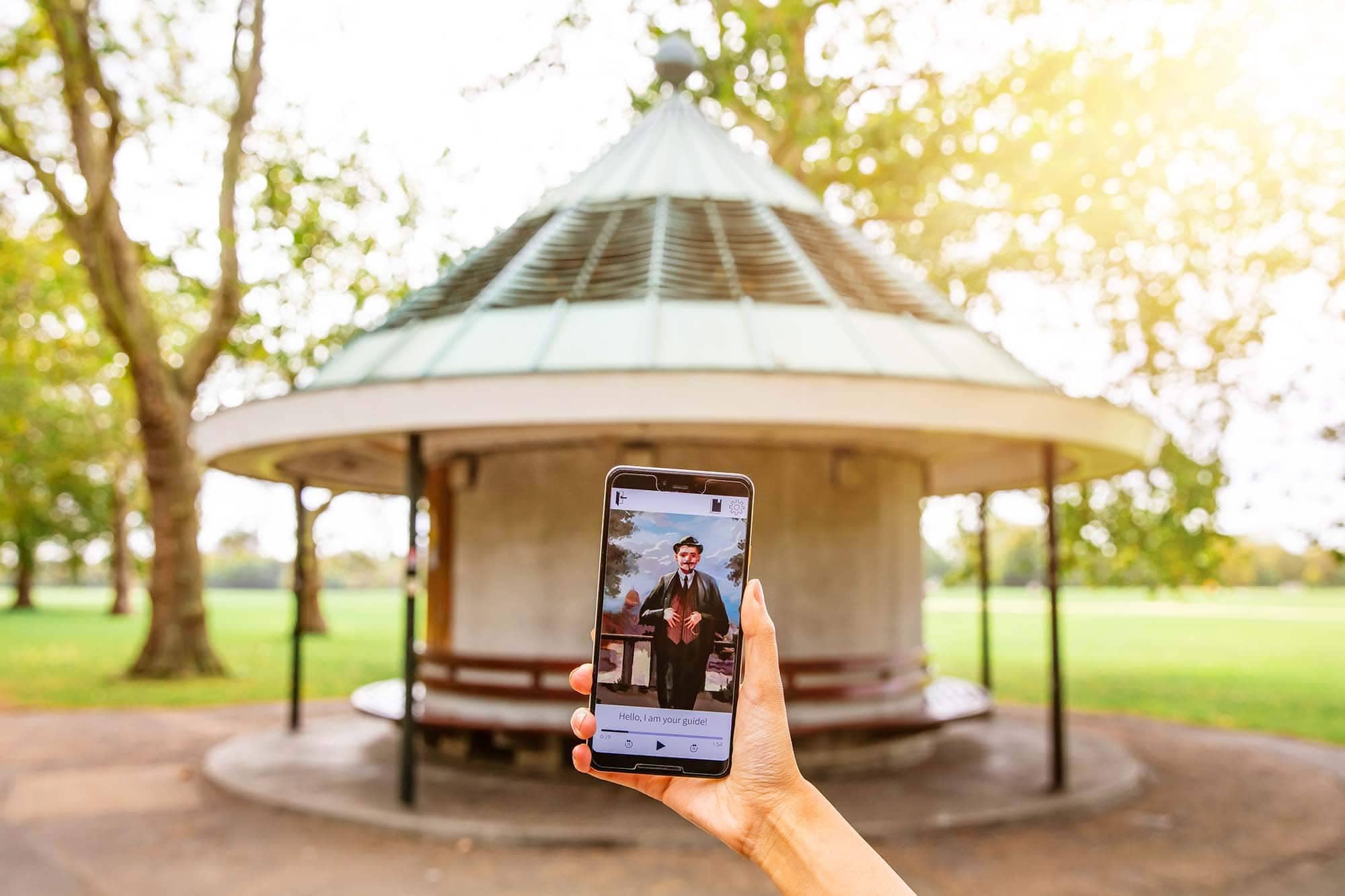 More than just an audio tour
Immersive media
We use audio, music, sound effects, images, text and video to tell our stories, and not only on the stops – the audio stays with you while you are walking.
True gamification
A StoryTour is a mobile game disguised as a guided tour, with real puzzle games.
Exclusive content
We partner with the IP holders of famous works of fiction to create official tours where everyone gets paid their fair share.
Flexible
You can download the tours on wifi and do them offline, and if you want to pause and continue your walk later, the StoryTourist app will guide you right back.
Narration
Our tours are written and narrated by professional writers and voice actors.
Intelligent navigation
Finding your way is easy with our map, GPS, audio cues and patent pending guiding system.
What our customers think:
Interesting when the story comes to life, and I got to see parts of my hometown that I otherwise would not have noticed.
Really great adventure for tourists to get to know London.
A very interesting way to experience Lund.
Nice to stroll around Ystad and at the same time solve a murder.
A fun experience. Seeing some beautiful sights and landmarks whilst solving problems along the way. The narration was brilliant too. A fair bit of walking but you can stop at any time for a break then continue where you left off. We really enjoyed it and the final destination ticked one off my bucket list!
We did the tour of Ystad and loved the fun way to get to know a city from a completely different perspective.