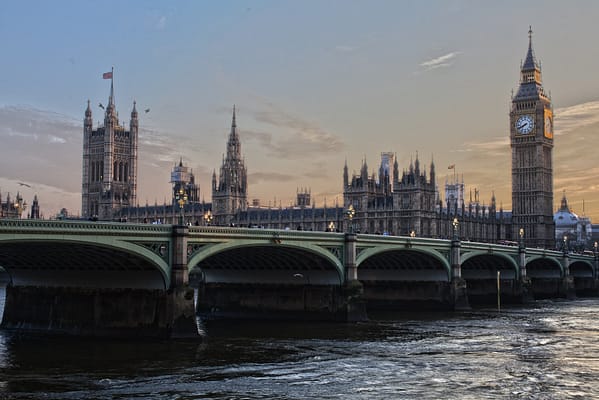 Swedish start-up launches social distance-friendly London experience based on the gothic tale of Dr Jekyll and Mr Hyde
Have you ever wanted to step into your favourite story, and take in the same surroundings as the
characters? Swedish start-up StoryTourist makes this possible with their self-guided walking tour
based on the classic short story The Strange Case of Dr Jekyll and Mr Hyde. "We wanted to create
an immersive experience. The StoryTourist app will guide you through central parts of London
while you listen to the story and engage in interactions on your smartphone", says Johanna
Forsman, CEO and co-founder.
Starting this week, Londoners and visitors alike will be able to download the StoryTourist app and
embark on an interactive adventure based on Robert Louis Stevenson's famous tale of good and evil,
and the duality of human nature. Soak up the atmosphere of Temple and Fleet Street while listening
to the chilling story and engaging in animated puzzles. Both a guide and a game, this walking tour ties
fiction and reality together to create a captivating experience.

Self-guided tours are on everybody's lips as the travel industry and the experience economy start to
find new ways for both visitors and residents to enjoy cultural experiences and explore interesting
places, while staying outdoors and following recommendations of social distancing.
StoryTourist has previously released a London walking tour based on Sherlock Holmes, a Little
Mermaid tour in Copenhagen, and a Stockholm tour based on the acclaimed Swedish classic Doctor
Glas by Hjalmar Söderberg. "Anyone who loves literature and wants to discover places through
captivating stories will find the tours a great alternative to traditional city guides. During a time when
we face the challenges of social distancing, the self-guided tour lets you beat the crowds and
experience the city by yourself or with your family", says Johanna Forsman.

The Strange Case of Dr Jekyll and Mr Hyde tour can be purchased at www.storytourist.com where it is
priced at just under £6. The StoryTourist app can also be downloaded at Apple App Store or Google
Play. For more information, please click through to our social media channels and website via the
icons below.
For press kits or interview requests, please email PR- and Marketing Manager Maria Lundin: maria.lundin@storytourist.com