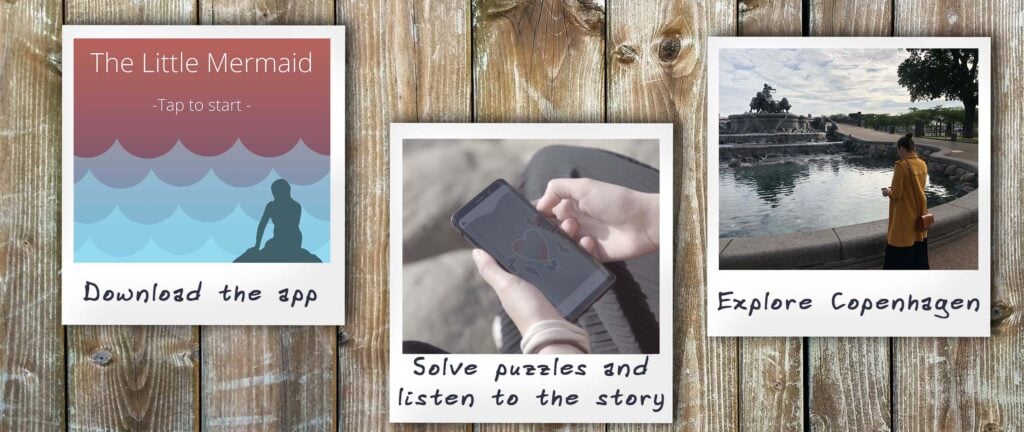 The free app that will let you explore Copenhagen through HC Andersen's world-famous fairy-tale
The Swedish start-up StoryTourist is launching an app that will make it possible for the user to step inside HC Andersen's story of The Little Mermaid. "StoryTourist creates guided tours based on famous stories, to make it possible for you to experience them in the very spot where they take place" says Johanna Forsman, CEO and co-founder of StoryTourist.
The area around Kongens Nytorv, Nyhavn and Langelinie in Copenhagen is usually packed with tourists during summertime. Throughout the next three months they will have a free option to the traditional guided tours in the neighbourhood. Even residents might be tempted to explore their own city in a new way using the app!
"Copenhagen and The Little Mermaid is an adventurous combination – perfect for a StoryTour", says Johanna Forsman.
Research within the travel industry shows that experiential travel is on the rise world-wide – tourists wish to explore and to be inspired by the travel destinations they choose. StoryTourist is a new way to travel and experience books, films and other stories – like taking part of the tale of The Little Mermaid in Copenhagen, or by solving crime with Sherlock Holmes in London. With the StoryTourist app it will be possible to step inside the story, to follow in the character's footsteps and share their feats by audio, text, images and interactive puzzles.  
Johanna Forsman confirms that the digitally guided tour in Copenhagen is just the start of a bigger adventure; "StoryTourist has grown quickly through venture capital and support from the Swedish state-run innovation agency, and we have plans for many more new exciting tourism experiences within fiction".
The StoryTourist app is available in the Apple App store and on Google Play, where it will be offered for free until fall.
For presskits, please email PR- and Marketing Manager Maria Lundin: maria.lundin@storytourist.com